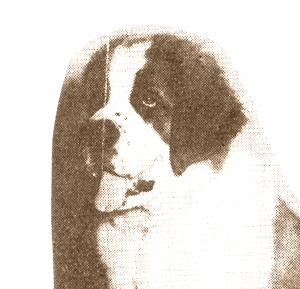 He's the big dog around here and is the station mascot. He is oftentimes heard roaming the studios late at night. You'll always get a big woof when he hears people comment, "This place has gone to the dogs."
If Woof Boom was running the halls today, in dog years he would be somewhere around 350 years old! A St. Bernard – Woof Boom was the face and personality of a great radio station from another generation. What made that station – and for that matter, Woof Boom – something special was that he entertained, delighted, and served others.
And that is what we and our station are doing today!